To Manage images attached to an item, first view the item under Items > Published Items
or Items > Draft Items depending on the item location.
Then, next to the item as the screenshot shows below, click on images.

Then,
To Remove an Image:
Choose Remove next to the images you would like to Remove.
To Add an Image:
Click the choose file button, and choose your new Image. Then, select add Image.
Make sure the file is .png or .jpg when choosing an image to upload.
Having issues adding an image? Try saving the image as another file type. For example, if the item is Jpg, try changing it to png and then try adding the image again.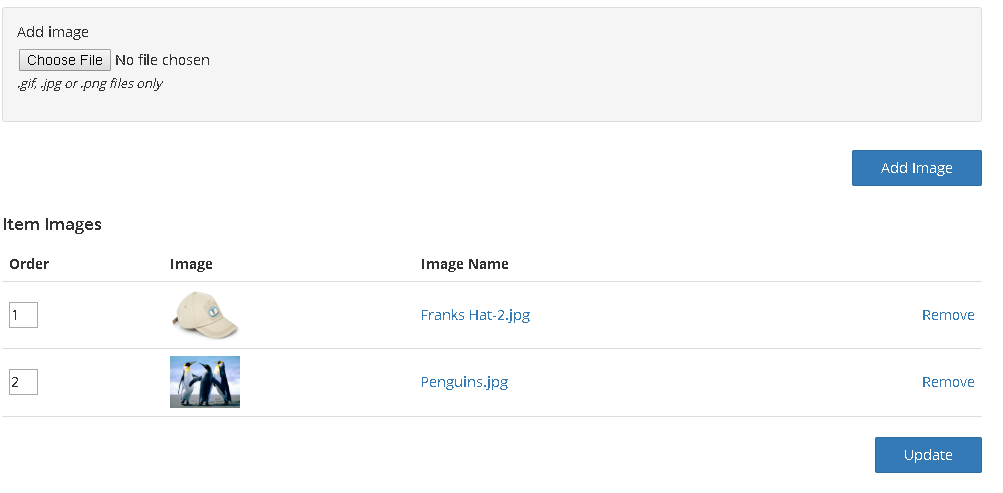 Please Note: When you upload auction item images on the desktop version of your auction site, any primary or secondary images added will automatically display on the Item Page of your BiddingForGood Mobile Site for full visibility for mobile bidders.