Let's Learn
To Manage images attached to an item, first view the item under Items > Published Items or Items > Draft Items depending on the item location. 
Then, next to the item as the screenshot shows below, click on images. 

How to Remove an Image
Choose Remove next to the images you would like to Remove.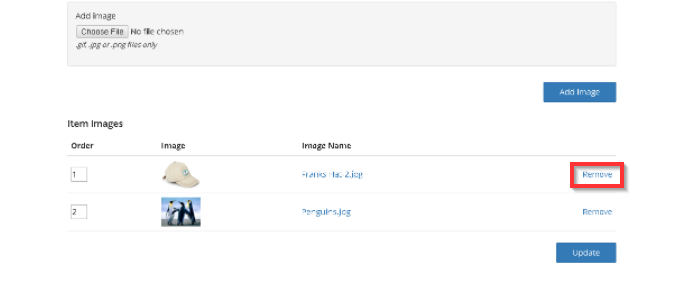 How to Add an Image
Click the Choose File button, choose the new image from your files, then select Add Image. 
Make sure the file is .png or .jpg when choosing an image to upload.
Having issues adding an image? Try saving the image as another file type. For example, if the item is Jpg, try changing it to png and then try adding the image again. 
Please note that you can upload up to 10 images per item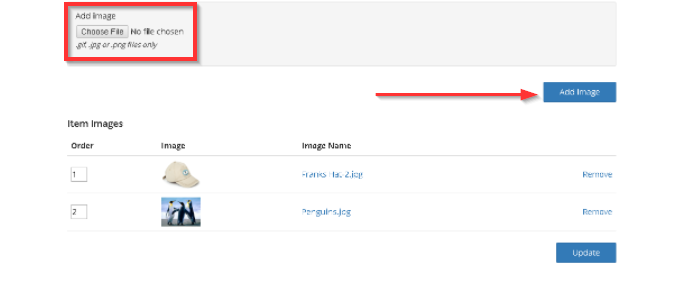 Helpful Information!
You can determine the order in which your photos display by assigning a number to each image. For example, the image with the number one next to it will be the thumbnail displayed in the item catalog.
 Mobile Bidder Experience
When you upload auction item images any images added will automatically display on your Panorama Auction Management Mobile Site for full visibility for mobile bidders.
Mobile bidders will see a list of the auction items along with a corresponding image for each item, in addition to:
Item Name

Item Number

Value

Bid Price

Buy Now Option (if available)

Highest Bidding Amount

Quantity

Hours Left to Bid
Mobile bidders can also filter the auction items by category. Once a category is chosen, the auction items associated with that category will display with a corresponding image.
Please note that when using a mobile device bidders can only filter by one category at a time.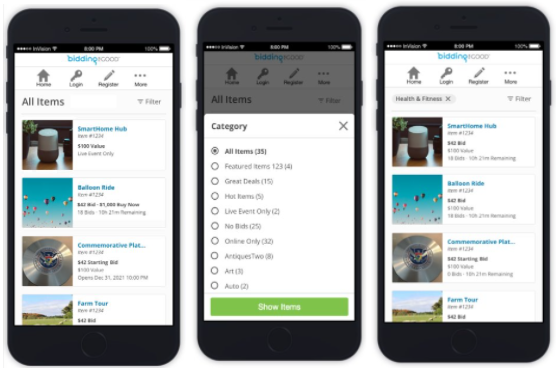 Once a mobile bidder selects an item, any secondary images will be displayed on the Item Page.