Let's Learn
How to Change the Colors on the Auction Homepage
You can further customize the look and feel of your auction homepage by updating the colors. Go to Home Page > Web Site > Colors.
Under Themes, you can select one of our preset color themes.

Or you can scroll down to the Customize Theme area and plug in your own Hex values.
To create a custom theme, either enter a specific hexadecimal color value (also known as a Hex vale) e.g., #000000 in the input field, or click the colored box and choose a color. You can view the results in the preview pane.
Important Notes!
Make sure that the text and the backgrounds are different colors or the text may "disappear".
After plugging in your Hex values and saving your changes, it is best practice to view your auction live and page through all of the possible landing pages to ensure everything looks the way you want it to.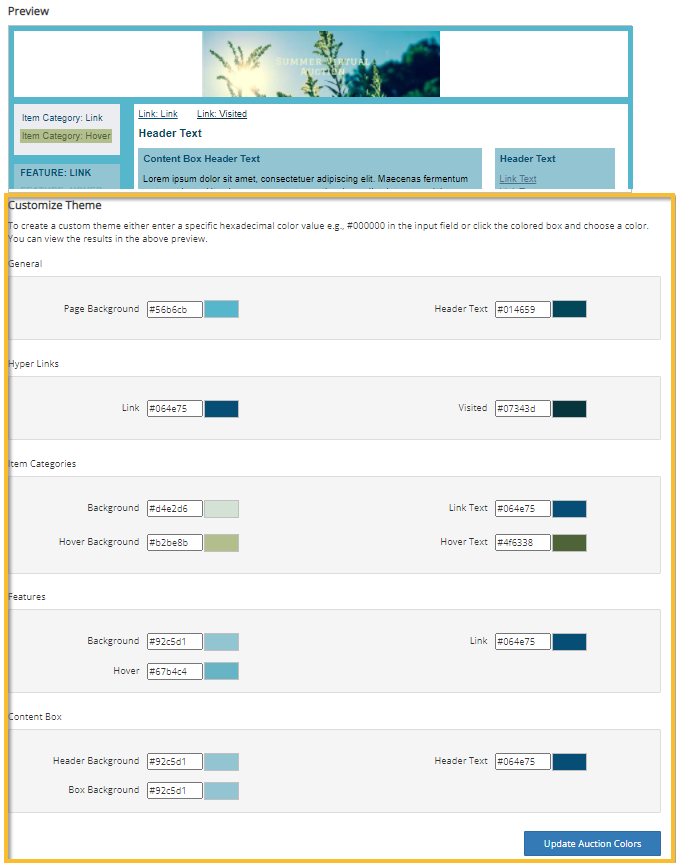 When done making changes, select the Update Auction Colors button to save your changes.