Let's Learn
You can create your own categories for items that do not quite fit the premade ones we have to offer. 
How to Create a Category
You can create your own categories, under Event > Auction Categories.
Step 1: Enter the Category Name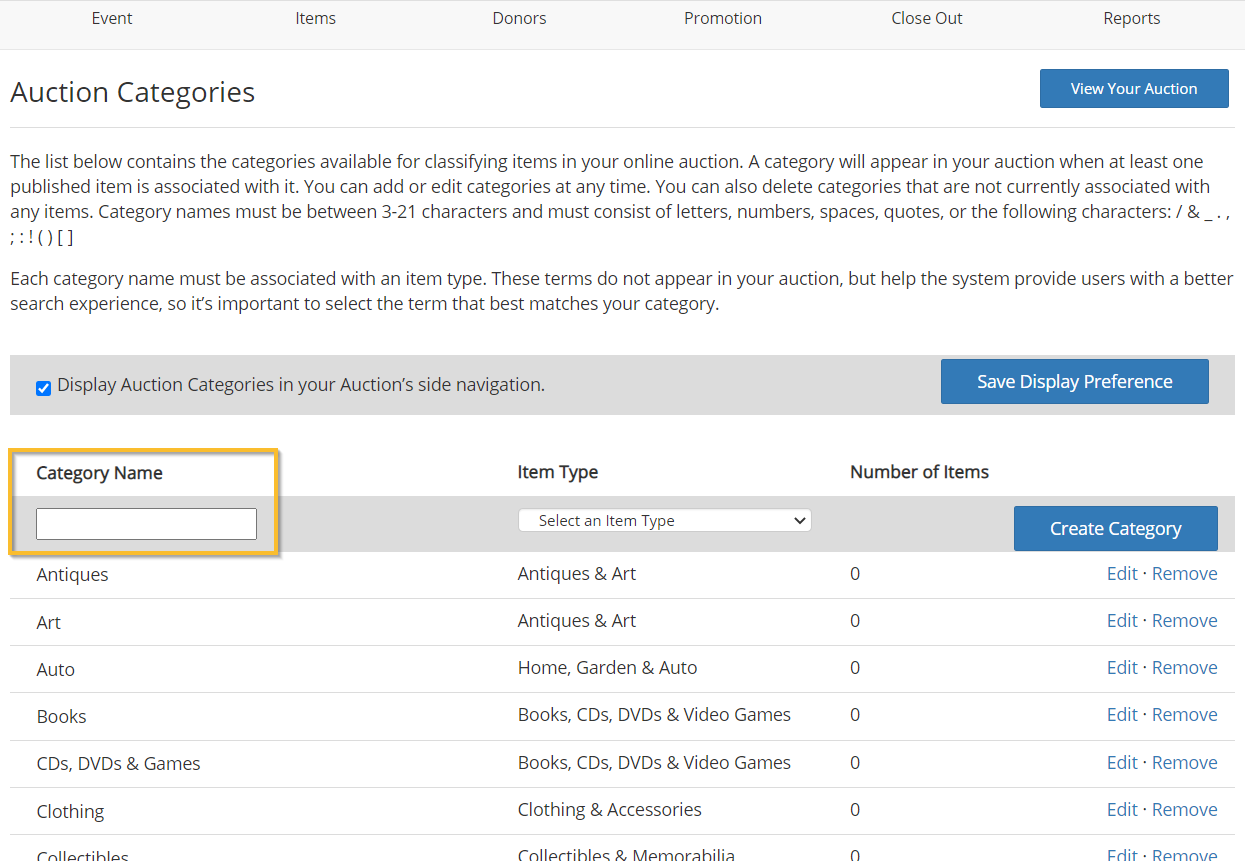 Step 2: Select the Item Type from the drop-down menu
Step 3: Then, select Create Category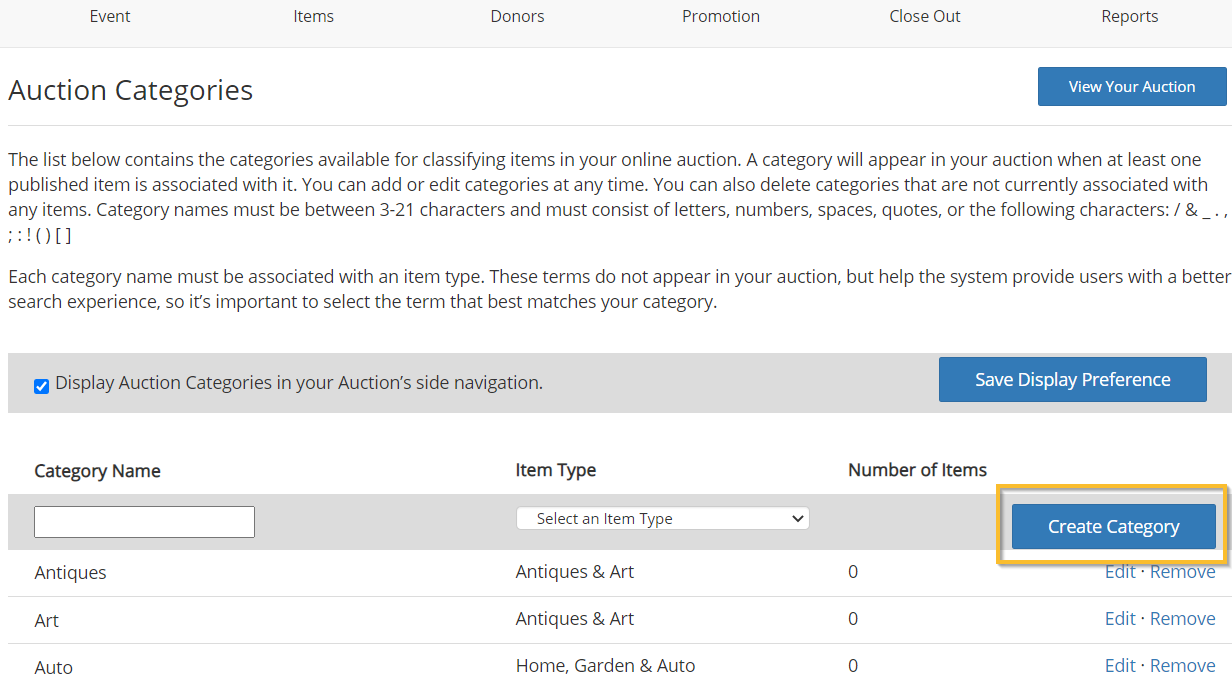 Helpful Information!
Mobile bidders can filter the auction items by category. Once a category is chosen, the auction items associated with that category will display with a corresponding image.
Please note that when using a mobile device bidders can only filter by one category at a time.