Let's Learn
Are you having an in-person Live Event/Gala during or after your online auction?
Adding a Live Event to your auction enables you to create items marked as "Online to Bid Sheet" and "Live Event Only". See the types of items help article for more information on item types.
How to Add / Edit Live Event Information
Go to Event > Live Event > Live Event Dates.
In this section, you'll be able to include venue details, directions, and other information such as attire, schedule, etc.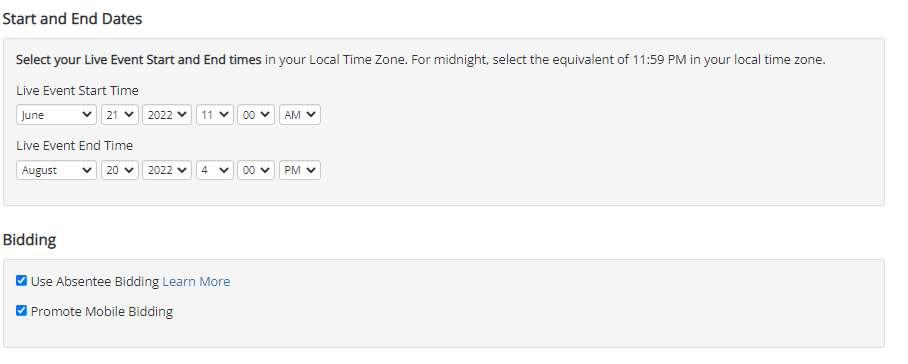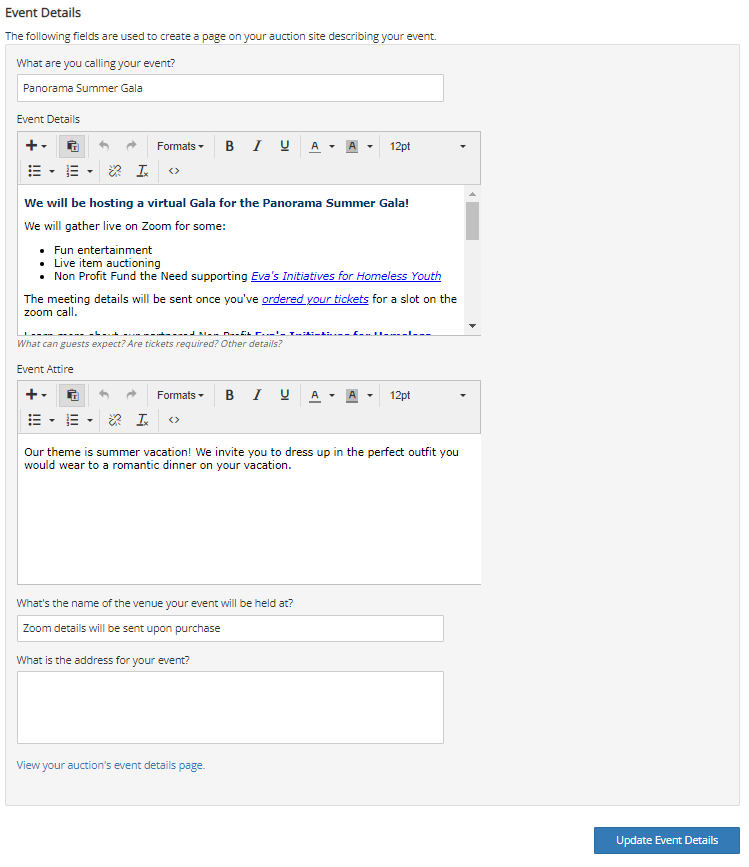 Helpful Information
If you are unable to add a Live Event:
Please contact support by submitting a request here. Please include the following information:
What is the name of your Org and Auction?
What is the Start time and Date of your live event?
What is the End time and Date of your live event?
Do you want to use Absentee Bidding? Learn More
*Absentee bidding is only available for items with a bidding type of "Online to Bid Sheet".*
Do you want to Promote Mobile Bidding? Learn More
Do you want to enable mobile bidding?
Once we have this information from you, we can enable the Live Event for your Auction.